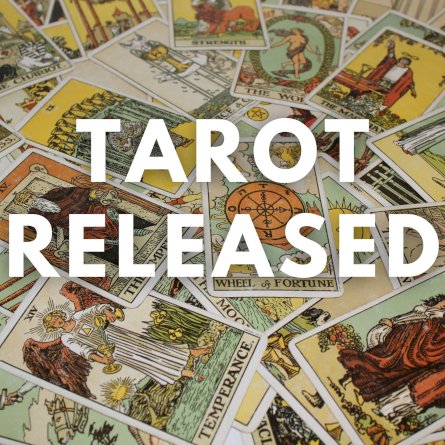 Tarot Released

Description
Delivery Info
Tarot Released
EFFECT Three Tarot cards , each having a small hole in the centre, are fastened togethe rwith a paper - fastener. They ares hown ,fanned, then squared and turned face-down. Onec ardi s pulled away ,free of the other two ,then all three are dropped onto the table or a spectator's hand forrigid examination. There is no way one could have come free of the paper-fastener, yet there it is separate in the hands of the spectator.


TO ORDER
Please bear in mind that the second-hand apparatus, books and tricks in our stocks are generally limited to one of each particular item.
Once you have seen what you are looking for please email to check availability, and to reserve items and to receive a shipping quote.
We will the contact you with full details and also the shipping costs.
Payment can then be made to our PayPal account.
SHIPPING
All items are dispatched using a signed for/recorded service – this ensures parcels are delivered safely and with proof of delivery.
We ensure all items are packed securely prior to dispatch.
RETURNS
Returns/refunds will only be considered for faulty items.